Trending Articles
Your Job isn't Your Job Description
Spin Sucks
SEPTEMBER 29, 2016
Do you know what your job description is? Corina Manea argues your job isn't your job description, but what you make of it. She goes on to explain why. The post Your Job isn't Your Job Description appeared first on Spin Sucks. Comments I especially agree with the "be flexible"! I've worked with. What FitBit Can Teach You About Accountability.
5 Things to Research Before Pitching Freelancers
Cision
SEPTEMBER 29, 2016
The invitation seemed interesting at first. One of a handful of journalists! Selected for an exclusive interview with the Fortune 500 executive! The wheels in my head were spinning with how I might pitch the story to my editors. That's when I saw the specifics. The event was the following day in Los Angeles. I'm based in the Bay Area. My Twitter profile says I live in Northern California. Outlets.
Public relations versus publicity: What sets PR apart
PR Daily
SEPTEMBER 29, 2016
Public relations and publicity are often used interchangeably. It's an error worth correcting. Although PR and publicity are related, they are not the same thing. Here's Merriam-Webster's definition of publicity: · Something that attracts the attention of the public. PR pros might define publicity as news coverage , feature stories, executive interviews and speaking engagements. Not exactly.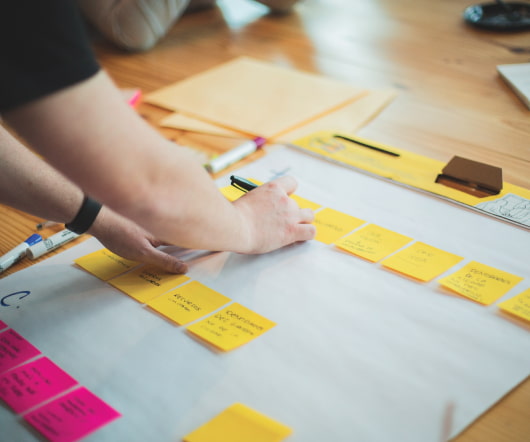 The Well Written Press Release #6: Include Multimedia
ISEBOX
SEPTEMBER 29, 2016
Read Time: 2 minutes. When is the last time you read something on the internet that didn't include pictures, a video or some form of multimedia? You can't remember? Right. Us either.  That's because the standard on the internet for anything that shall catch our attention is that it at minimum, must include an image, but for the most part it includes some sort of combination of multimedia – images, documents, videos and audio. It makes good sense. Our brains process images faster than it processes text. The same is true for press releases.  The takeaway there is that images matter.
Content Methodology: A Best Practices Report
Advertisement
If you're concerned that your organization's content marketing isn't as effective as it could be, this report is for you.
Report
More Trending